An update to M IS FOR MATTY BOB by Iain Rob Wright – the coveted 'torso pic' has been located, and posted!
The Bloody Book Blogger
"THERE IS A FINE LINE BETWEEN SUPPORT AND STALKING AND LET'S ALL STAY ON THE RIGHT SIDE OF THAT."   ~ Joss Whedon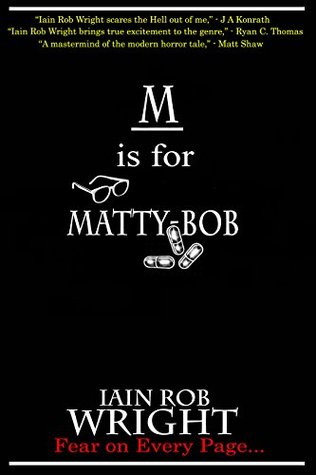 IRW loves his WRIGHTERS, his true fans. But in the spring of 2015, he met Matty-Bob… a mega fan of Anne Wilkes proportions.
M is for Matty-Bob is the 13th installment in Iain Rob Wright's A-Z OF HORROR series, and the satirical short is full of dark humor, easter eggs, and nods to his genre brothers. If you're friends with 'the gang' on Facebook, you'll really get a kick out of the way this SS is written, and the characters included.
"Uunnbrrr unnn faaannn…" FANGIRLING – LIKE A BOSS ~ Anne Wilkes, Misery
My one regret about this review is not being able to find the picture of "Matty Bob's" naked torso with the written lipstick message on it. I KNOW it exists
View original post 149 more words